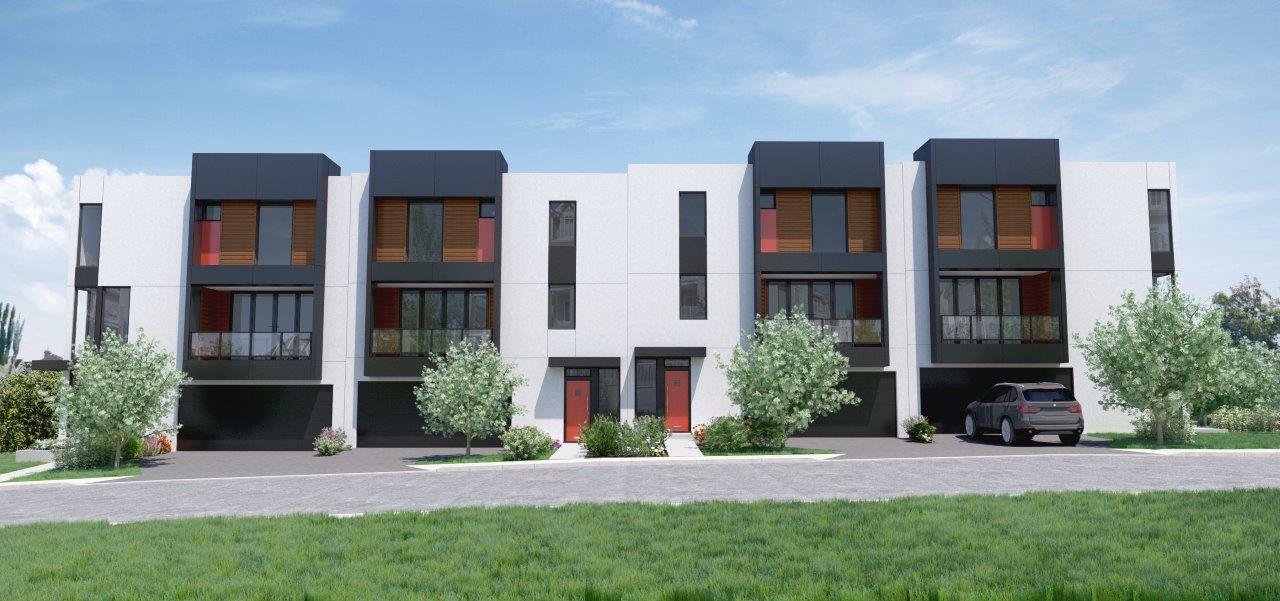 Completion date: Under construction
Location: Calgary, AB
Typology: Multi-family residential
Size: 8,000 sq. ft.
Owner: Bella Developments
Structural Consultant: Silvertree Structural Ltd.
Contractor: Taradar Fine Homes
A family oriented development in Calgary's inner city. Twice as wide than a regular townhouse, this development comfortably fits 3 bedroom units and play space.
Despite the rising densification of Calgary's inner city neighbourhoods, families with an urban lifestyle, who value the city's amenities, have a hard time finding suitable housing. With this market in mind, Bella Developments envisioned Voss.
In 2015, Bella Developments reached out to us to execute their vision: green urban housing catering specifically to families. Our design team created units twice as wide than Calgary's average townhome. With this advantage, the resulting living space (2,000 sq. ft.) accommodates 4 bedrooms and 3 bathrooms. In the 651 sq. ft remaining, Voss provides a double garage, a backyard, patio, and a deck.
To optimize energy use, each townhome shares a wall and has centralized utilities. Moreover, natural light provision is enhanced by our choice of light-coloured materials and modern interior finishes.